Since the days of the Republic, Texas has always supported Veterans. Created by the Texas Legislature in 1946, the Texas Veterans Land Board (VLB) was established to make land available to Veterans returning from World War II.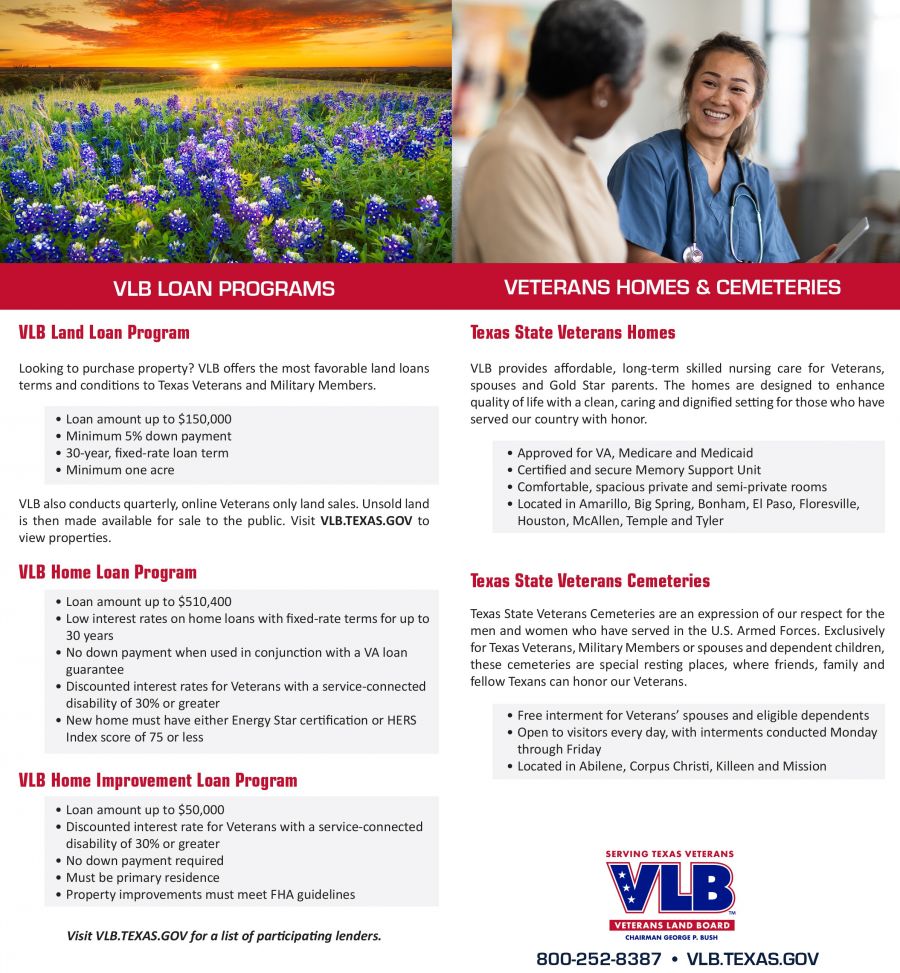 Since then, the VLB continues to expand the benefits and services available to Texas Veterans, Military Members and their families.
Today, the VLB offers three loan programs (home, land and home improvement), Veterans-only and public land sales, nine skilled-care Texas State Veterans Homes, four Texas State Veterans Cemeteries, the Voices of Veterans program and benefits advice and help through a statewide Veterans call center—all exclusively for Texas Veterans. 
Texas Veterans Land Board
For more information, please visit